A new collection has arrived in my shop just in time for Valentine's Day. While not your traditional Valentine's Day collection I'm sure you will love it and find it perfect for any occasion!
Won't You Be My Clementine? is fresh, zesty & sinfully sweet! This collection of Valentine's cuties is tangy like a mandarin and packed full of orangey goodness for all your sweeties!
Mix-n-match packs to build your perfect collection.
A funny, tongue-in-cheek take on Valentine's Day containing warm orange colors, lots of vintage images, and wonderful mixed media bits that are perfect for your art journal artwork as well as traditional scrapbook pages.
You can find this new collection in my shop and on sale for only $1 each until February 26, 2023!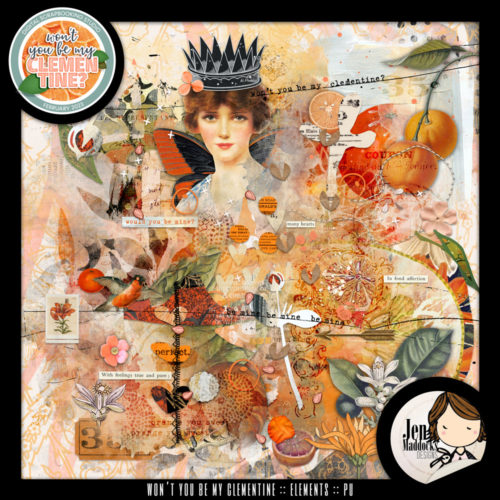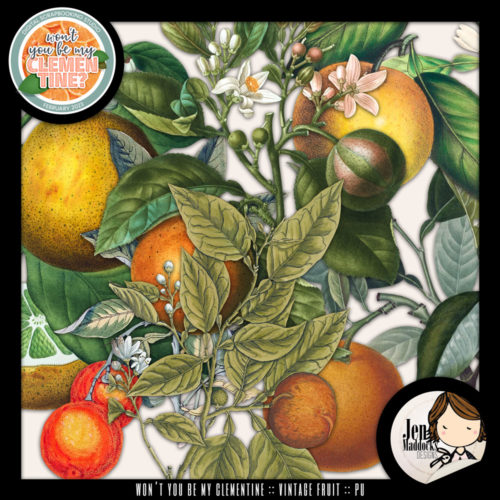 All these products have been conveniently put into one bundle and it's on sale for only $8!!
And here's just a few examples of what my talented Creative Team did with this collection…
I hope your Valentine's Day is wonderful!
-Jen