Pill bugs.  Rolly Pollys.  I can never remember the name of these bugs when I see them.  All I ever remember is this...

And when I say, "You fired!" the girls always say, "Oh, a Rolly Polly!"
Here are the girls examining one the other day.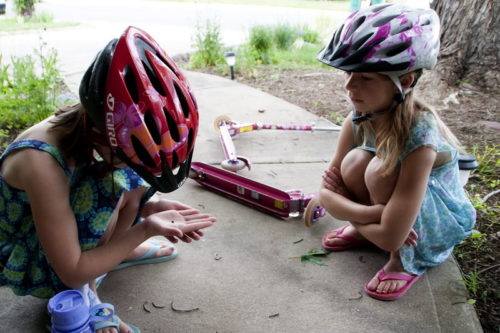 More flowers blooming in our yard.  So pretty!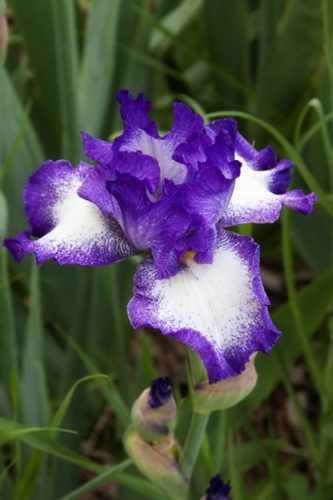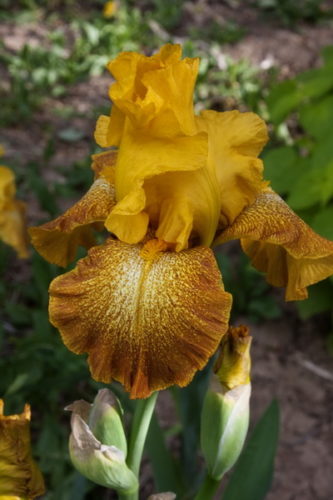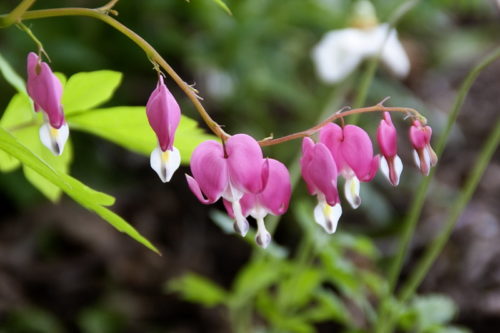 And Skits...posing for me...again. ;D