Don't you just love when you find exactly the right thing at a fabulous price?!? So do we. The Studio designers have been visiting flea markets, antique malls, garage sales, & thrift shops looking for Thrifty Treasures, and boy did we find them! You're going to love this eclectic collection of gently used bric-a-brac plus gorgeous papers & all the trimmings. There's a little bit of everything so you can mix-n-match our packs to build your own gorgeous collection of treasure.
This collection is on sale for 30% off til June 27, 2021.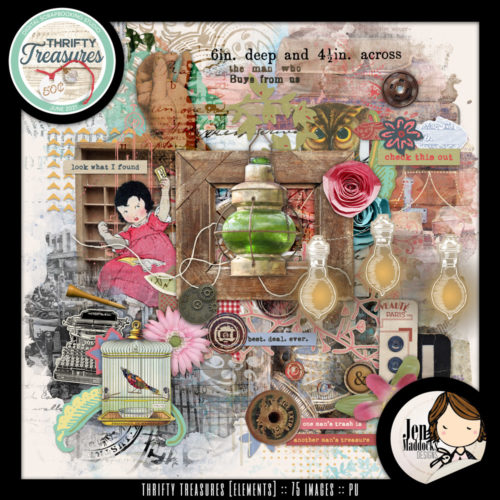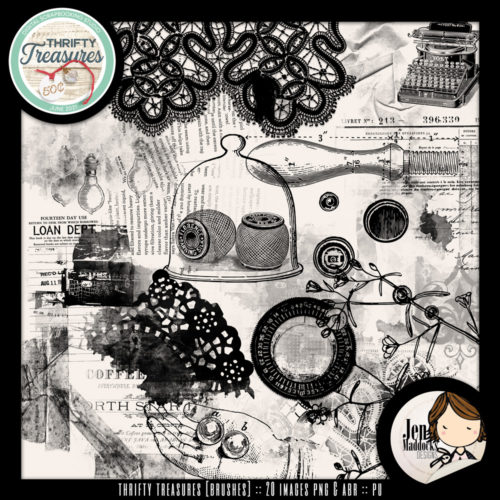 All these products have been put together in a convenient bundle and priced at 40% off!
Here's just a few examples of what my talented Creative Team did with this collection…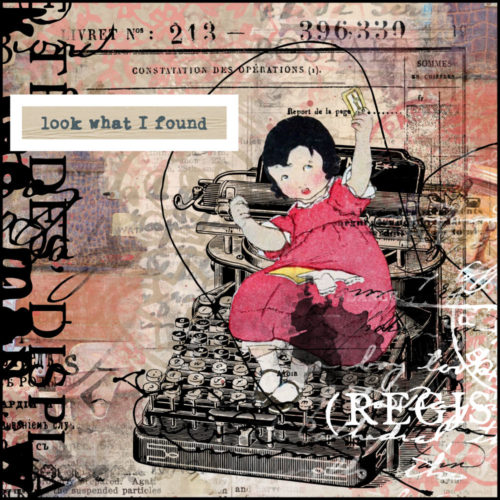 I hope your week is fantastic!
-Jen