I am THRILLED beyond words to have my website/blog back up and running!  For any of you that follow me you may have noticed that I was down about a week.  I got a new makeover while I was "away".  I am proud to say that except for just a few "tweaks" I did all the work myself.  YES I DID!!!  Never in a million years did I ever think this could be possible from a person such as myself.  Every day I seem to grow more and more into whatever this business/field/journey that I'm on.  Taking over my site and its design was just one of the things I was destined to do on this journey.  I am thankful that I am capable.  Browse around...let me know what you think!
Since it is Thursday and I am in a nostalgic mood anyway...let's reminisce about one of the very first digital layouts I ever did!  I particularly love this one as it won me a top 10 spot in the Scrapbooksetc.com Ultimate Summer Challenge back in 2008.  Little did I know what kind of journey I was about to begin.  I love love love looking back over my story and journey of what led me to become a scrapbook designer.  This was just one stone.  One marker.  One cairn, if you will.  I've kept the banner/logo that Scrapbooksetc.com sent me all those years ago.  I'll share that AND the layout with you.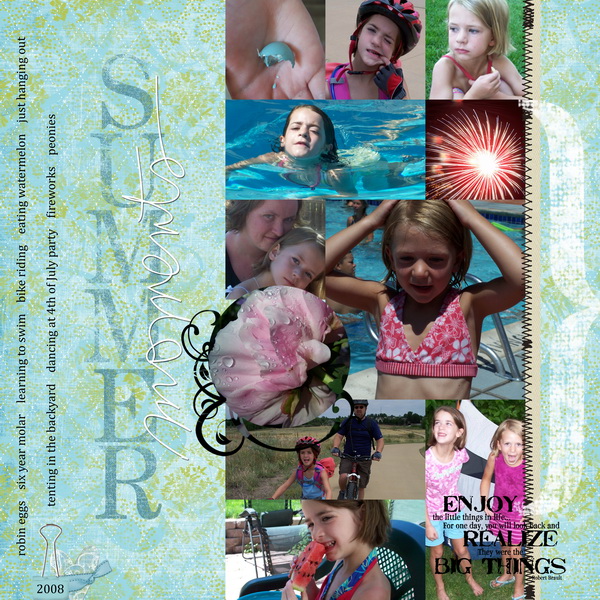 Have a wonderful Thursday!
-Jen