The sun's warmth has us in cheerful high spirits! We're celebrating the golden glow with our Sunshiney Day collection, filled with stunningly beautiful patterns in the beloved classic blue & yellow color combination along with creams and tans. With delightful flowers & gorgeous natural textures, you'll find Sunshiney Day a spirited & vibrant scrappable collection.
You can find this collection in my shop and on sale for 30% off until September 27th.
All these products have been put together in a convenient bundle and priced at 40% off!
Here's just a few examples of what my talented Creative Team did with this...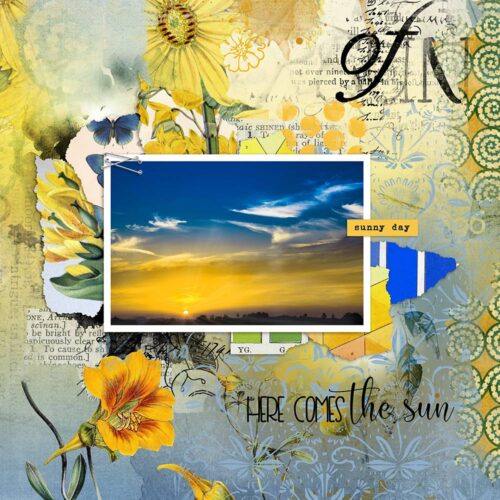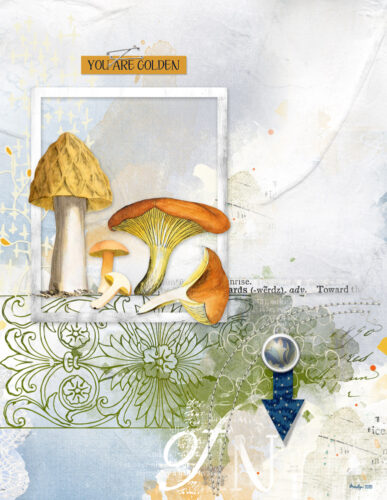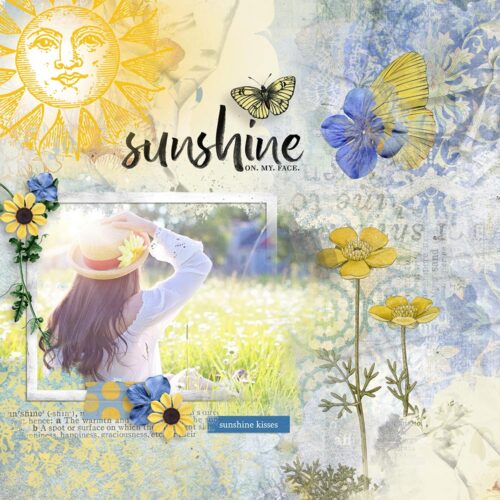 I hope your week is fantastic!
-Jen