It is still snowing.  It looks like about 20+ inches out back.
We have another snow day.  The kids are happy.  They are playing xbox.  And fighting.  They haven't wanted to go out in the snow yet.  I'm surprised.  And happy about that.  I don't know why.  I guess them getting all dressed up means I'll probably have to help them.  They will be out for all of 5 seconds, then come in for hot chocolate.  I'd like to skip over all that and head straight to the hot chocolate!  Mmmmmmm!
I'm still working on the desktop.  Hating it.  Things are not in a good workflow.  I don't have all my files where I want them.  Frustration is ensuing.  So if I haven't posted what I want in the way of vacation photos, or design work...this is why.  My laptop isn't even gone yet.  I'm forcing myself to do this.  I'm not a happy camper!
I visited Heather Ann Melzer's blog today.  She had a great post that I'm going "borrow"/"lift" the idea.  Halloween through the years...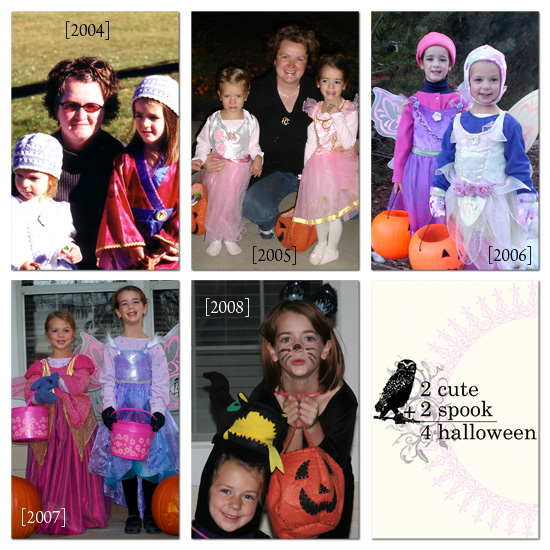 It was very fun looking over Halloween photos from the last 5 years.  The girls enjoyed reminiscing as well.  Ava remembered more than Laney did...as to be expected.  Thank you Heather for the inspiration!