...my new camera.  Ahhh.  I got a Canon EOS Digital Rebel XT.  Here's a photo of it...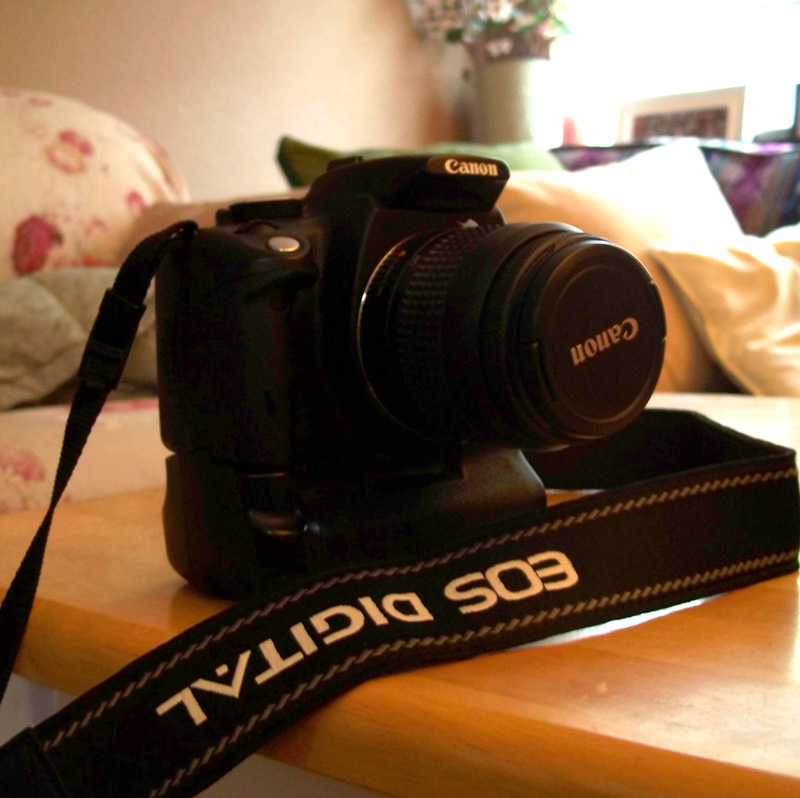 I think my other camera was suffering from camera envy...it took me forever to get a decent photo of it to post and this one isn't all that great by my standards...but I didn't want to post just a "stock" photo of one.  I did get it used...and I got it without a lens...I stuck my old lens from my old film Canon camera...not really expecting the auto focus to work or anything...it does!  Yay Canon!
The reason I didn't mind getting it without a lens is cause the lens I really want is coming in the mail.  It shipped today.  It is this one...Tamron AF 28-200mm f/3.8-5.6 LD Aspherical IF Super II for Canon...and here's a picture...
I'm soooooooo very excited!  I'm already enjoying playing with my new toy.  The kids want to take photos with it too.  I'm a little more hesitant for them to just grab it like I am with my Kodak digital but you should see their faces!  They want to be just like me! ;D