Because we designers at the Studio really do appreciate your custom and support, we want to say a HUGE thank you to all of you in the shape of a gorgeous colorful scrap kit. We enjoyed creating this for you and we hope you love it as much as we do!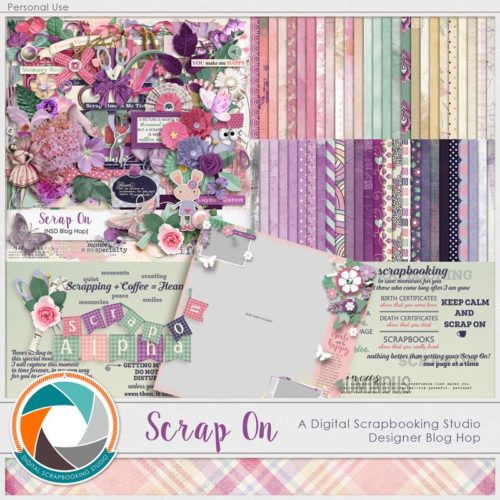 So, we warmly welcome you to our blog hop. If you get lost on the hop, just find your way back to the Studio's home page as all links to our designers blogs are posted for you.
Here's my contribution.  I hope you love it as much as I did creating it!
Download link or click image above.
You should have come from Carin Grobe Design.
Your next stop is ADB Designs.
If you get lost anywhere along the way you can find the whole list here.
Enjoy your NSD weekend!!!
-Jen