We went to the Rockies game on Saturday.
Corey and Laney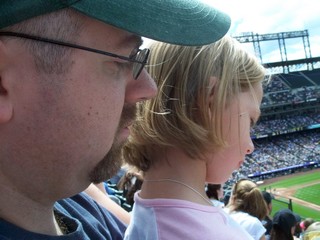 Ava
Here's Matt Holiday up to bat…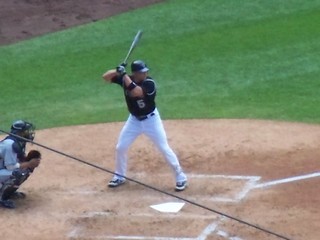 And Todd Helton…
Jill, me and Laney.
Here's our church name up on the big screen. Woohoo I got a photo of it!
And here's the whole church gang…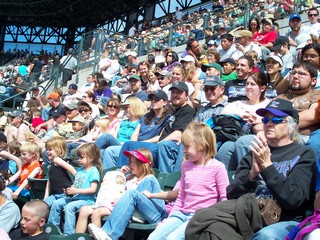 It turned out to be a nice sunny day and in the 80's in the city. The Rockies didn't win but we love 'em anyway! It was the first game we have taken the kids to. Every other game we have been to we have been at club level and this was a bit of a "culture shock".

But it was ok. It was the first game I had been to with the kids and with Jill too so it made it quite fun. I spent more time focusing on the people around me than on the game which was a switch for me. The girls got a little tired of things in about the bottom of the 7th inning so we left. As we were walking in the city to our car I was thinking how much I like the city of Denver and how much I enjoy going in to the city and how I don't feel like I can't take my kids there or anything. Just another reason I love living in Colorado! Yay for the west!