Apparently even if you are in a land locked state the same saying 'red sky in the morning, sailor take warning' still applies.  This was a saying we always lived by in Maine.  Apparently it is true in Colorado.  This was the sunrise yesterday morning.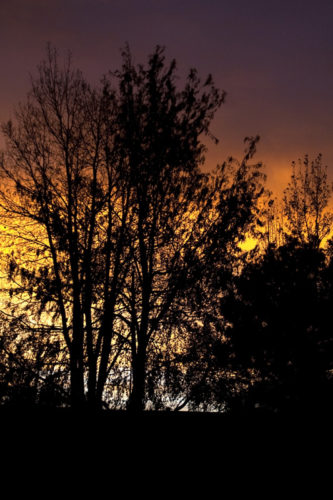 And this is what we woke up to this morning.  It is by no means done yet!!! ;D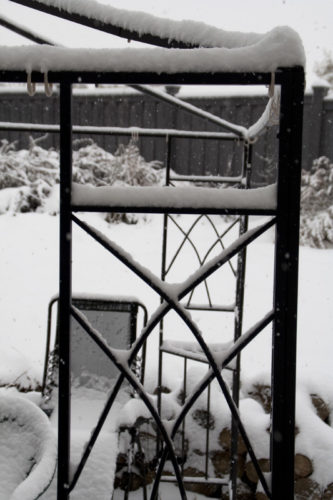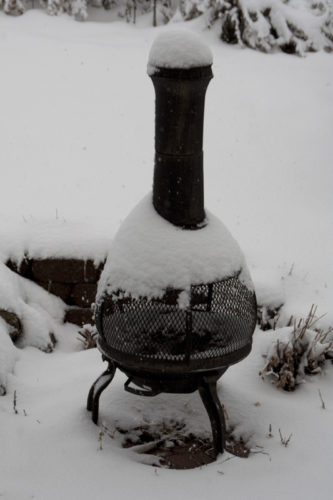 The kids had a snow day today.  I don't remember having one this early in the season since we have lived here.  We don't usually get snow like this before Halloween.  I guess we ARE in for a snowy winter...that's what everyone has been saying! ;D
My laptop has been acting up for awhile now.  The video card is going bad in it and it is going to have to go back to Dell soon.  So in an attempt to get used to this idea...bwah ha ha ha!...I am learning to sit at the desktop computer.  Oh the horror! ;D Last night I was making sure Photoshop and Bridge worked but I didn't have any of my files on here yet.  Yes, I am sitting at the desktop right now!  So I was looking for any kind of photo that I could open and manipulate in PS.  There wasn't much...but what I did find made me smile!  I found a file of Ava's photos from when she had a working camera.  She is actually an excellent photographer...I've said it before.  I found some great, great photos she had taken.  Some I had never ever seen before.  I have to share this one with you.  It is from 2006!