My peonies have bloomed.   I've always wanted peonies.  I bought some after we moved here and planted them.  Every spring the girls go out and watch to see if they have come up.  We check their progress everyday.  Then the magical day arrives when they bloom.  It is so wonderful.  I go out...usually in the morning when the dew is still on them...and take a bunch of photos.
The other morning when I did this I had the girls grab Corey's point and shoot to take some photos with it while I took mine.  They did a great job!  Here's one of Ava's.  They all pretty much looked like this or similar.  I think she's going to be a photographer...what do you think? ;D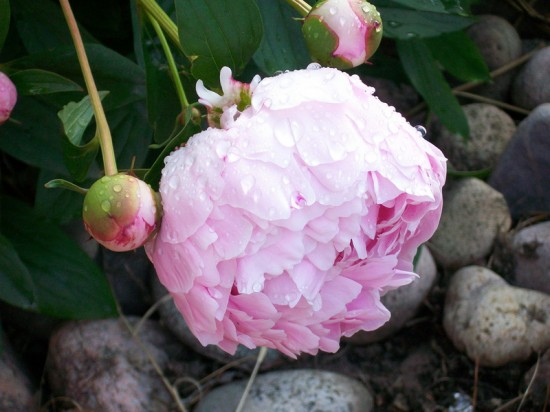 And here is Laney taking photos...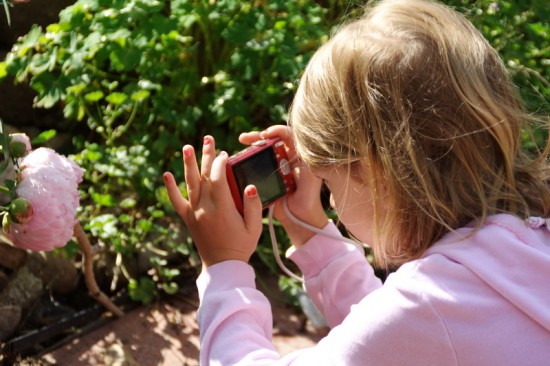 If I had to pick a favorite photo that I took I'd have to pick this one.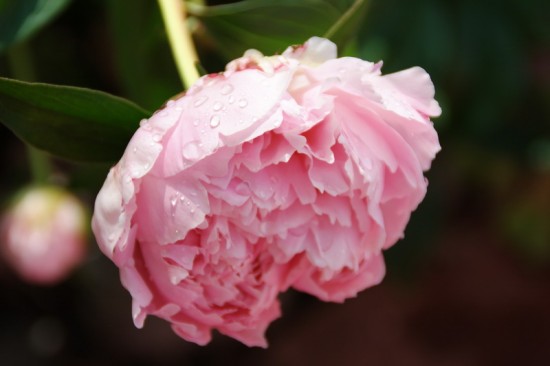 And I also did a layout.  Can you tell I love Peonies???? ;D
JMDesigns
Do you have a favorite flower?