Lots of scrappers are talking about Project 365 (Project Life, 365, P52...whatever YOU wanna call it) with the start of the new year.
Are you going to participate in 2012?
I admit I have tried this before.  About 3 years ago.  It didn't work out. 🙁  I don't like to start something and then not finish.  It really bugs me.
I've started taking photos since the first of this year.  One every day.  Not even the "fake" kind where I like take several one day and "fake" them for other days.  Yes.  I have done that.  But real, actual, every day.  One photo.  At least.  I was thinking that if I could keep it up for a month.  Maybe I could try this "project".
Either way...if you are needing templates for it I've got some calendar templates in my store.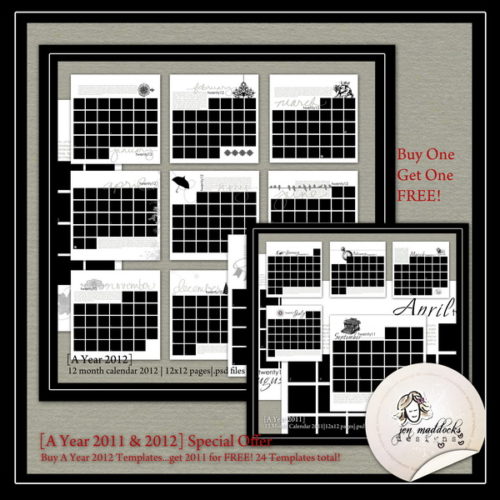 No matter what I do I think the goal is...take more pictures and tell more stories.  That's the whole reason I'm doing this! ;D