Drum roll please...
We got out of dodge and went to Moab, Utah.  We spent the long holiday weekend four wheeling, biking, hiking, swimming in the pool and relaxing in the hot tub among other things.  Totally what the Dr. ordered!  Here is the view we got on Rt 128 coming down to Moab.  The La Salle Mountains are in the background.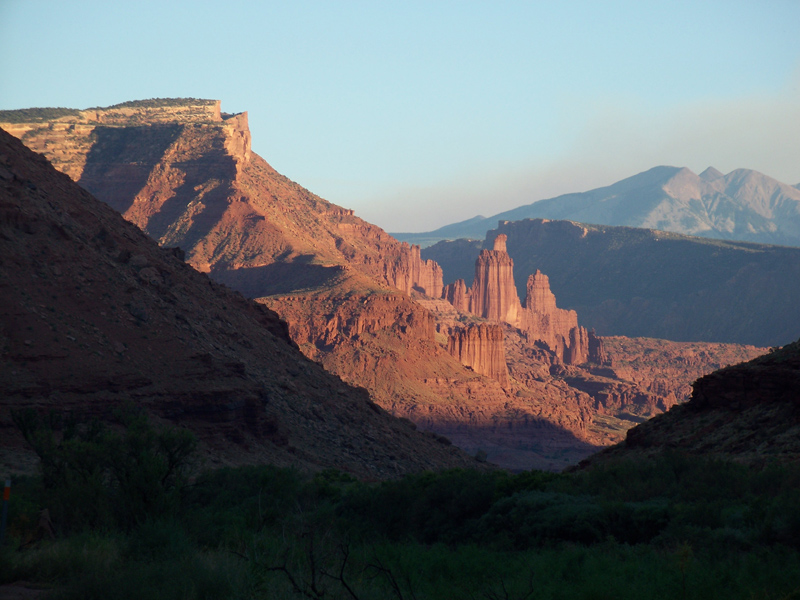 Finding dinosaur tracks on the Klondike Bluffs Trail...
Visiting fantastic Arches National Park...
Of course there are so many good photos...and I can't put them all on here...ehem...that would just be unrealistic...you have no idea how many I took!!!  I can't decide if I want to make a gallery with more photos for you all to view or not...I mean I have to save some things for some pages I want to do!!!
Either way we are back...and I can say that Corey planned the whole vacation and he did a fabulous job.  He'll probably have something interesting posted about it on his blog soon.  And the control freak that I am...well...it was kinda nice to just let someone else take over!  Thanks for a fabulous time Honey!!!