I must announce the closing of Scrapflower's PU store.  Such a sad thing.  I was hoping it could gain ground and make another go.  Alas it was not to be.
I am also announcing the closing of my store at Oscraps.  Don't panic anyone!  I am not leaving designing.  I am not closing up shop forever I am not going away.  I am moving...stores. ;D  I cannot tell you where I am going.  Unfortunately that is the nature of this buisness.  However I can tell you that is is gonna be so great!  Hang on to your hats!!!!!!
Meanwhile let's have a closing up shop sale: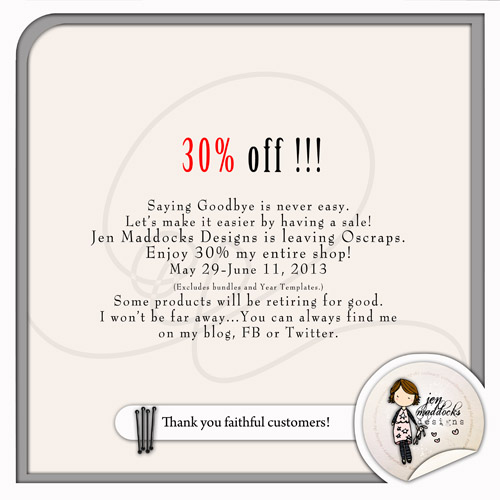 Please stay tuned to my blog, FB, newsletter and Twitter.  I'm around!  Busy busy busy!!!