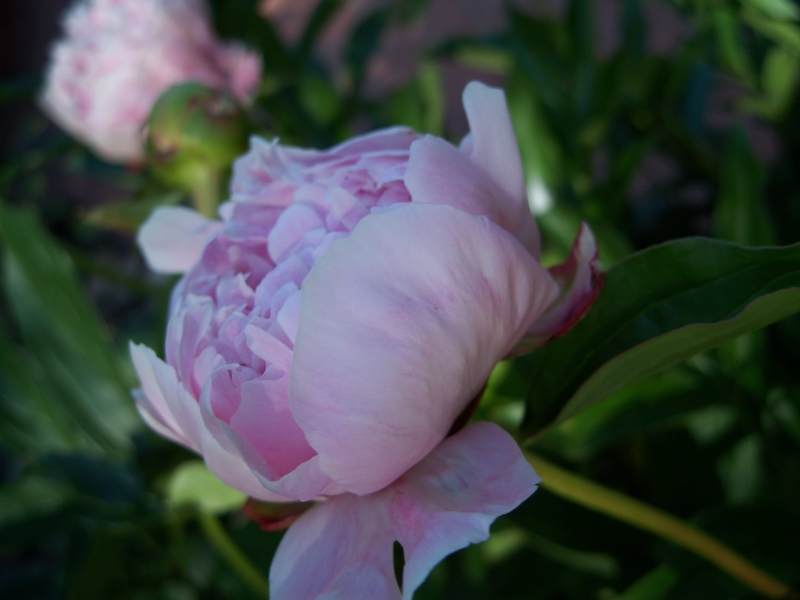 My peonies have bloomed.
We have been watching them everyday.
For some reason they are just as beautiful and fascinating to the girls as they are to me.
Every morning the girls go the the back door and look out to see the progress they are making.
This morning a bunch had opened.
The lighting was just perfect and I thought oooo camera!
I must say I'm getting pretty excited with the results I'm getting with my camera and with myself in my recent photo taking ventures.  I'm thinking a couple of these might be worth blowing up to 8 x 10.