Are you into the swing of the new year?  With some things I definitely am!  Others...not so much.  At least in the way of products I am!  Let's get to it!!!  I've got some new templates that have been in the works and I introduce them to you this week!
Introducing a new series of templates that are a "sister" product to the Storytells Templates.  These templates are graphic, straightforward, stylish, photo focused with a little grunge, illuminate, art scribbles and other element accents.  Titles and places to journal.  Plug in your photos, papers and you have a wonderful showcase of your photographic event!
Templates come as a two page spread designed to coordinate together but can easily be used separately.  Each template comes as two 12x12 layered templates in PSD and TIFF formats.
They are in my shop and on sale right now through next Friday 1.23.15 11am MST.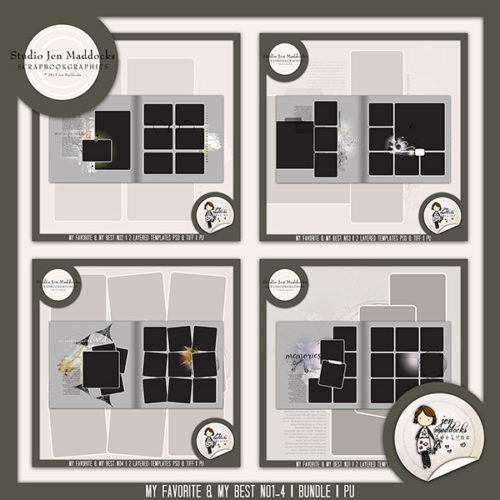 Enjoy your weekend!!
-Jen