oasis
ō-ā′sĭs
noun
A fertile or green area in a desert or wasteland, made so by the presence of water.
A situation or place preserved from surrounding unpleasantness; a refuge.
Moonlight Oasis is about calm, peace, serenity. A refuge from the day-to-day. A place to regroup, recover, rejuvenate. A warm, loving embrace. An escape from reality.
A peaceful oasis and a place to dream. Look up into the sky and see the beautiful moon and brilliant stars. You will find peace with deep rich purples, vintage images, grunge, artsy bits in the Moonlight Oasis collection.
You can find this new collection in my shop and on sale for only $1 each until November 20, 2022!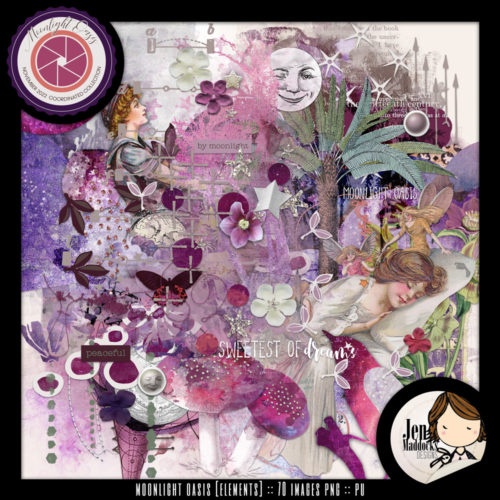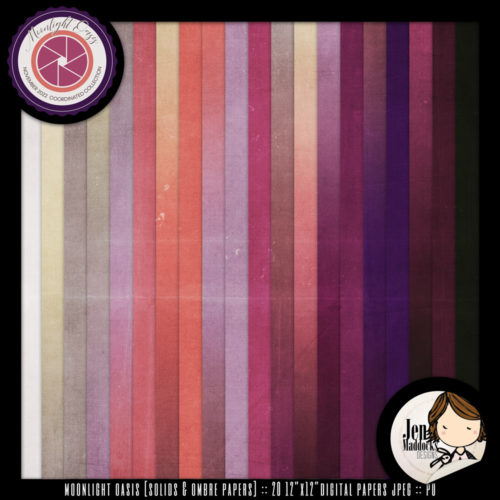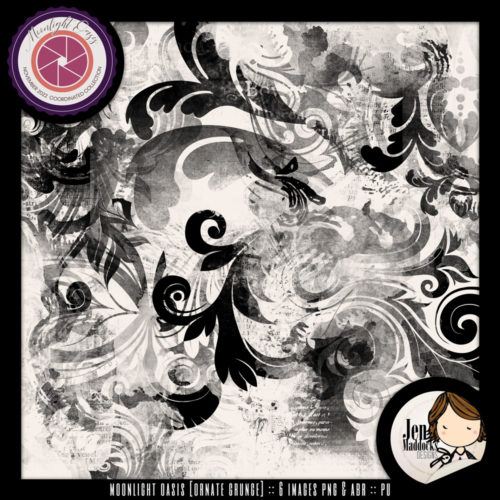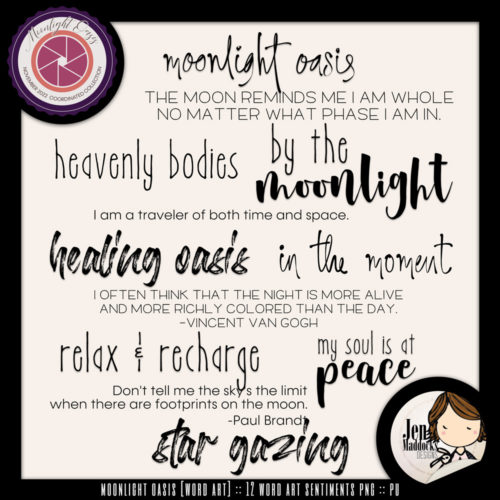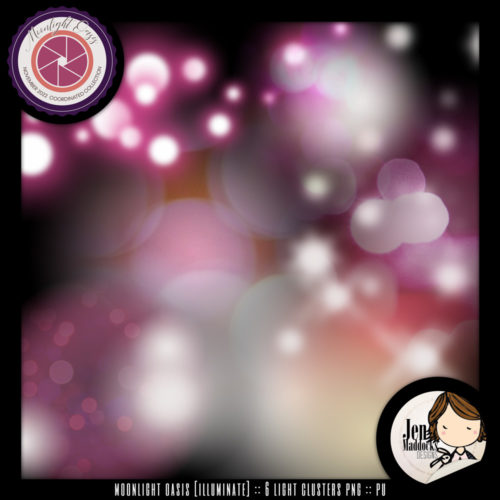 All these products have been conveniently put into a bundle and it's on sale for only $8!!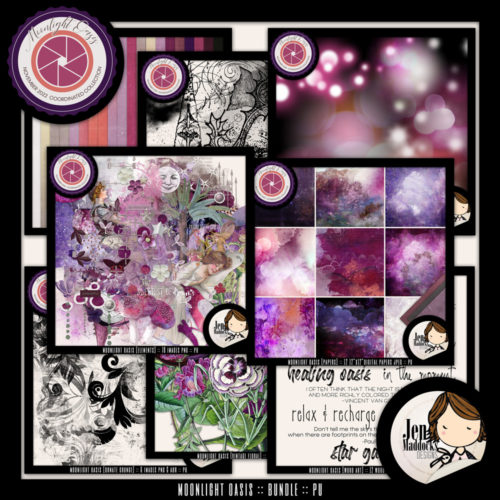 And here's just a few examples of what my talented Creative Team did with this collection…
I hope your week is fantastic!
-Jen