We are just so blessed to live in this country.  So blessed with free speech.  And so blessed to be able to hang our flags out on our houses.  Here is ours!
Our subdivision has a parade every year for the 4th of July.  The kids love to participate.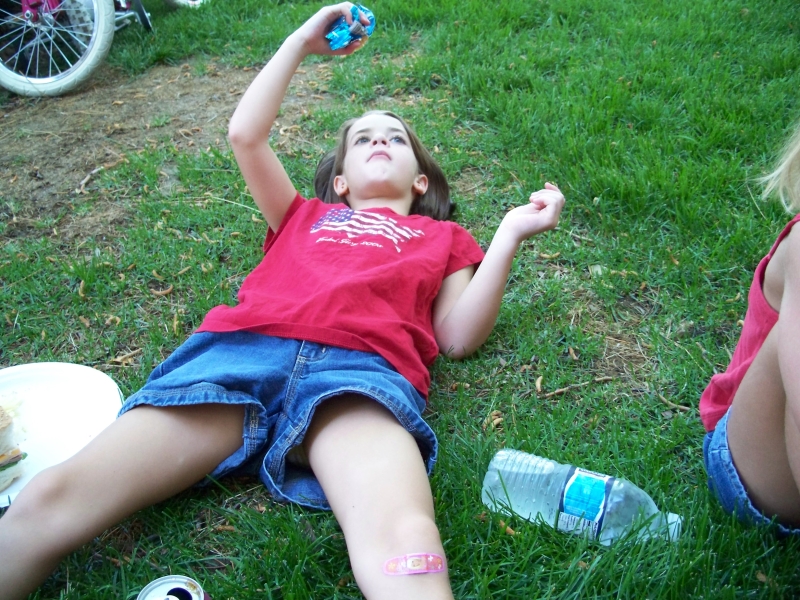 And here's Ava resting afterward...in the shade...it was HOT out!!!
After the parade there was food.  Then the pool opened up for games and festivities.  We knew it would be packed but we stayed anyway.  The girls each played in the games.  Laney won a couple of toys.  They did have open swim time in between the games.  Ava swam to the deep end of the pool for the first time which was ironic because one of the games was a relay and she wanted to do it and she had to swim the length of the pool.  I was petrified but Corey said, "Oh let her do it!"  So we did and she did GrEAt!!!!!!!!!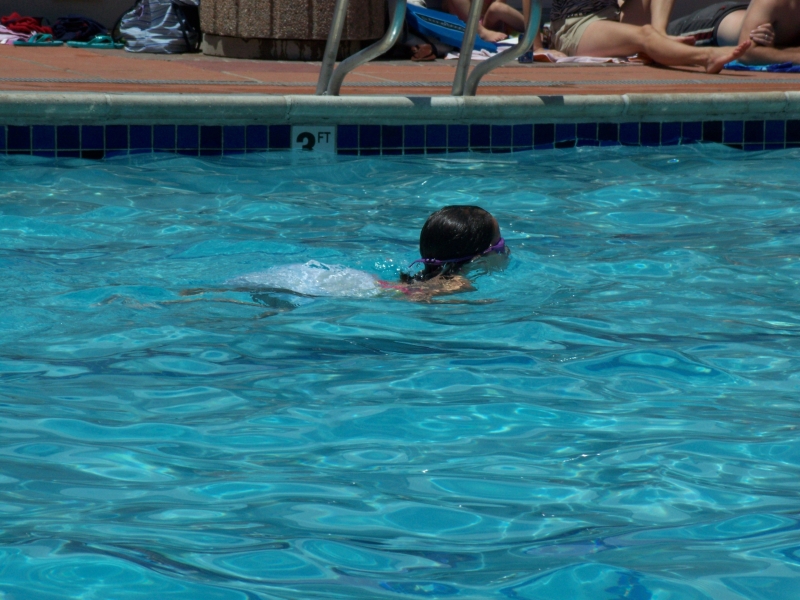 And Laney was doing what she likes best...dancing!!!  There was a dj there and there was loud music and some other little girls there Laney's age teaching her these dance moves...she picked them up very quickly.
Hope your 4th was great!!!!