...I like to make cakes...of the birthday persuasion...not because it is anyone's birthday.  But because I LOVE cake.  So I guess that is a reason.  ;D  I made a white cake the other day in my bundt pan.  I thought it might be fun for Ava to decorate it with the frosting.  She was all over that.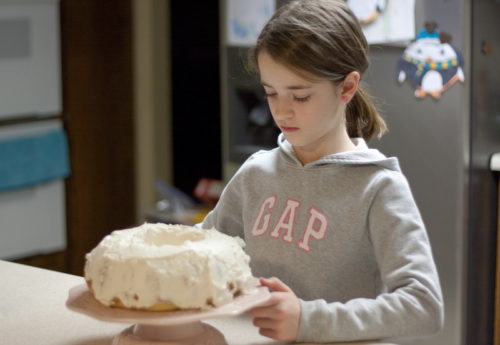 It has also been snowing a lot here.  And it makes everything really pretty when it does.  Of course as always it doesn't last long...which I love.  Still loving the weather here in Denver...how it gets into the 50-60's and melts that stuff away.  Meantime, it makes for some great photos.
I also got Skitsy-bitsy to pose for me the other day.  Or at least not move.  He used to be really great at it.  He will probably always be better than Baxter.  But recently the sound of the auto focus in my lens makes him get up and get in my face. ;D  Weirdo.  So I got a good photo of him...but I love doing layouts of him when I cut him out and put him "other places".  So here's what I did...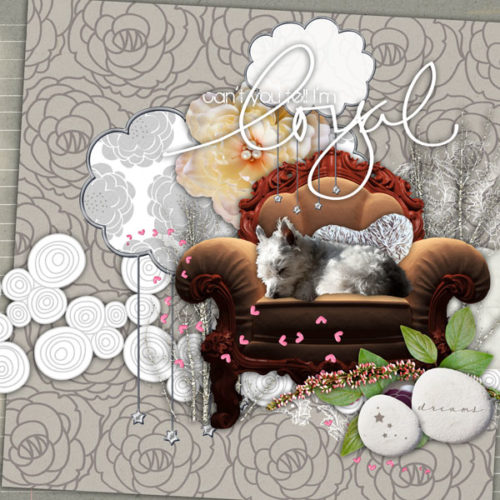 Layout credits here.