And what would the 4th be without fireworks?  Only now I realize we are lucky to have seen them at all.  We live in Colorado where the fire danger is pretty high and two towns near us had grass fires start because of their town fireworks displays...so they had to be cancelled.  Yikes!!!
Here are the girls on the Jeep waiting for it to get dark.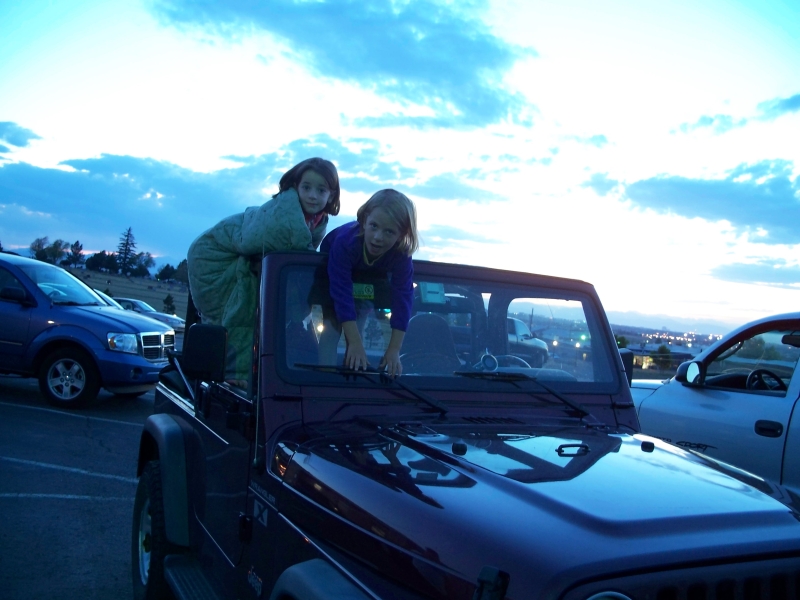 And here are some of what we saw.  It was a lovely evening and we all had fun.