I have a wonderful new collection in my shop that I'd love to share with you. It's called Day Dreamer and it is now in my shop and on sale!
I am a bit of a day dreamer with my head in the clouds aimlessly lost in thought. Let this collection help you take you to your wandering day dreams!
You can find this collection in my shop and on sale for 30% off from now until June 22nd, 2018.
For your convenience I've put the entire collection together in one Bundle and priced it at 40% off!!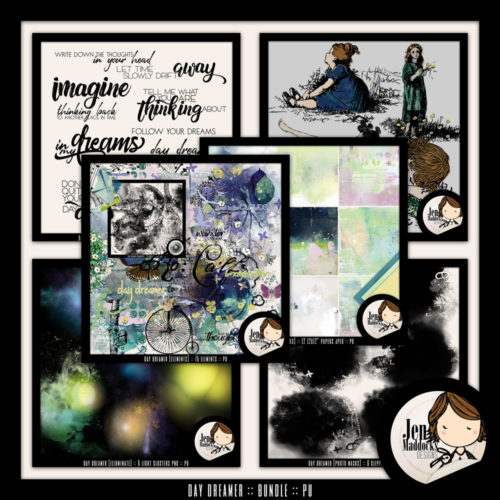 Now that you've seen the collection I'd like to show you what we created with it! First up is what I created...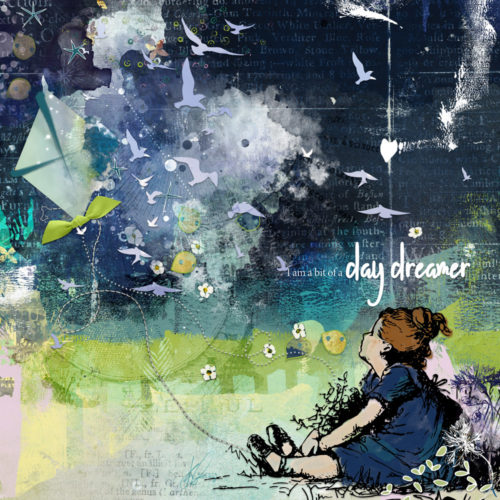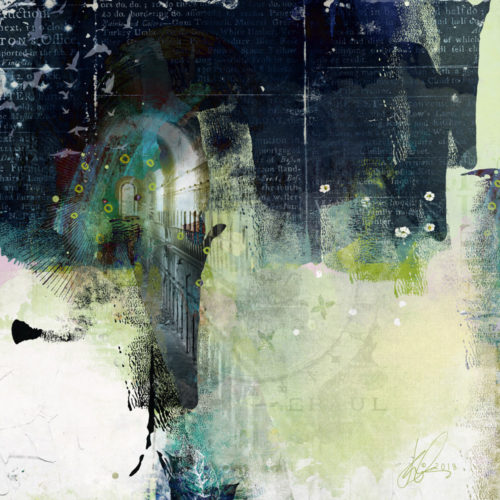 And here are just a few pages from my fabulous Creative team to show you just some of the ways you can use this collection in your creations...
I hope your week is fabulous!
-Jen