I'm sick.  I can't stand it!  Boo.  Ava is sick too...not quite as bad.  But she said her ear hurt so I took her to the dr today.  She has a double ear infection.  Peh.  So today I did a lot of drinking...ehem...liquids and laying on de couch.  I was thankful for my laptop and the ability to be able to do a little designing.  I put together this paper pack.  You can find it in my store.
I'm so very excited that my friend Wendy is doing the December daily this year.  She made the best layout yesterday!  I have to share.  Maybe I'm a little bias because she used my supplies but this layout rocks!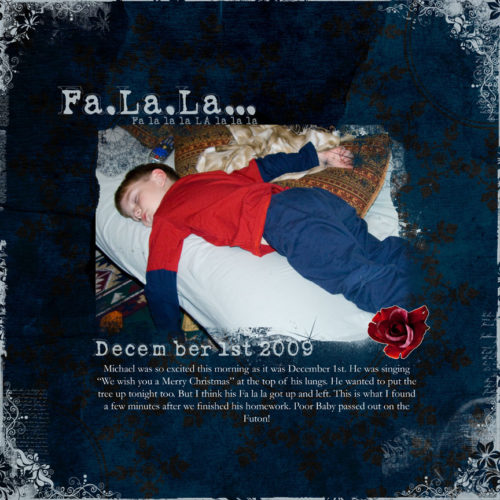 So day two's layout comes with another quick page.  It was one of my freebies.  So thankful for this...especially when sick!