I'm having my annual CT call. Here's all the information you need if you are interested.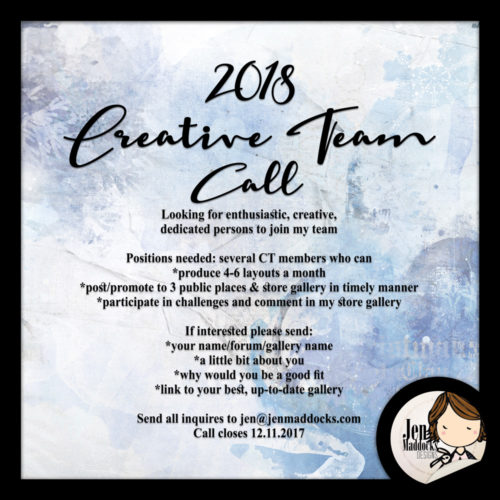 Are you are NL subscriber? If you are you know that I am in the middle of my Twelve Days of Christmas Giving campaign. It's not to late to sign up! At the end you get a nice mini kit that looks like this: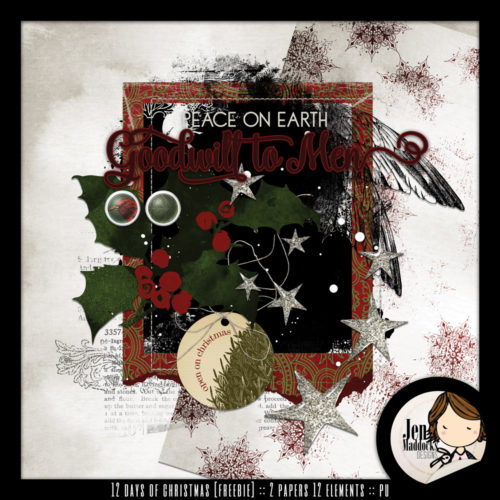 And that mini will coordinate with some other things coming your way later this month. Some other things that will also be free! Stay tuned!
This is just my way of saying thank you to my loyal customers and subscribers. Join in on the fun!
Happy holidays!
-Jen