With grey skies, and billowy snow outside my window, it's definitely winter here. Our 22nd Coordinated Collection, Winter's Freeze, is perfect for those shivering-teeth-chatteringly-cold days of deepest winter. Soft. Subtle. Wintery with a warm pop of red.
This collection is now in my shop and on sale for $1 each!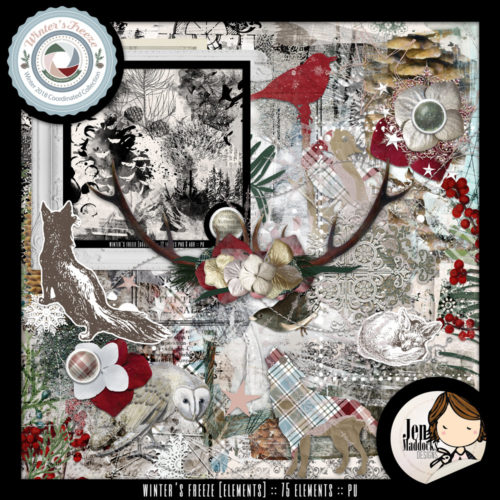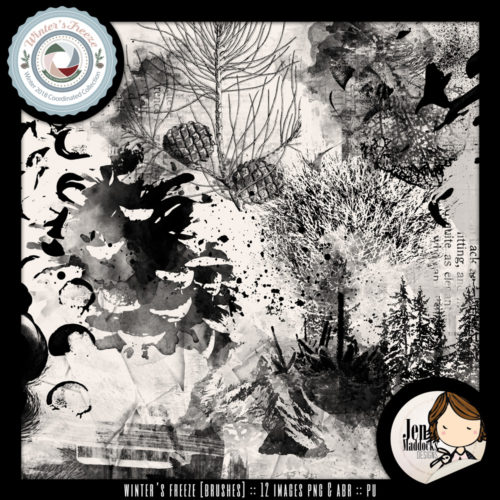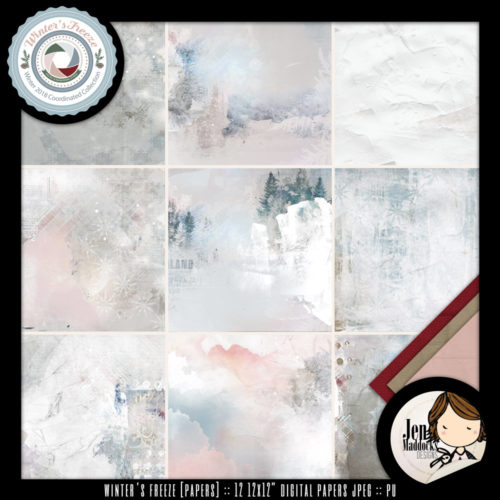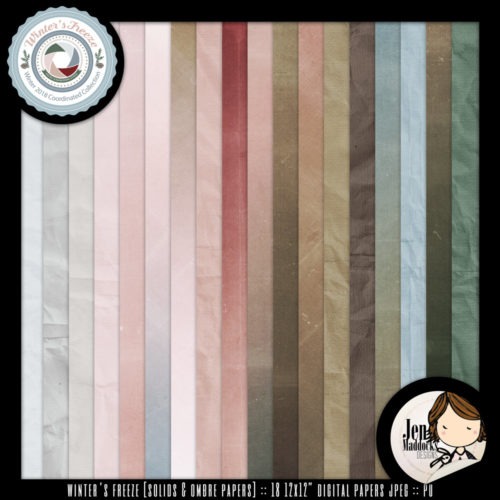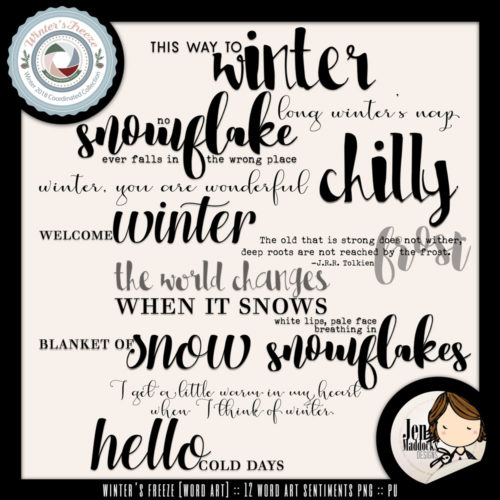 And for your convenience the entire collection is together in one bundle and priced at only $8!!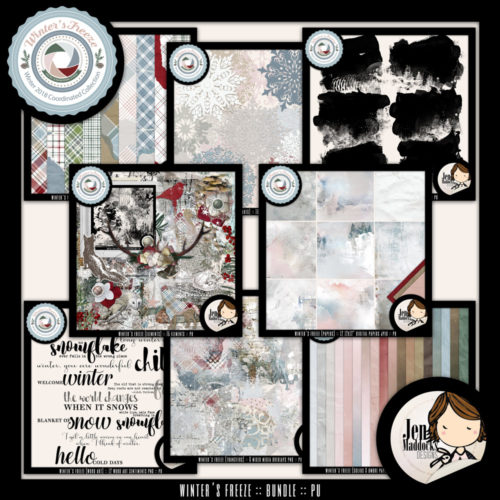 Here are some wonderful Creative Team inspirations for you with this collection...
I hope you have a great week!
-Jen