Welcome to the Studio's Annual Christmas Carol Blog Hop. Every year the Studio Designers gather together to "Sing Christmas Carols" to all of our members, customers, fans & friends. It's a way for us all to say Merry Christmas and a big Thank You for being so supportive of us.
Each participating Designer has chosen a special Christmas Carol just for you and designed a cute mini freebie around it. So put on your dancing shoes & singing voices and come caroling with us.
Here's my mini. Just click on the preview or ***here*** to download it.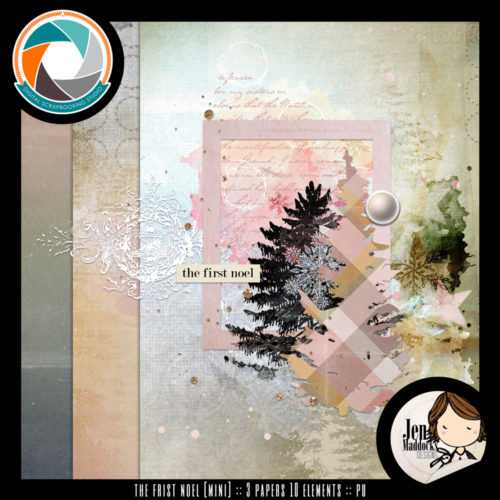 Your next stop is Aimee Harrison Designs 

If you get lost along the way, just return to theStudio Blog Post (where you started) and pick up where you left off.
Have a fabulous day!
-Jen
PS This great blog freebie coordinates with my The First Noel Collection available here.
PPS Are you a newsletter subscriber?  If you are you know that I'm celebrating the 12 Days of Christmas (I'm highlighting the days right up to the 25th) with daily freebies?  On the 25th you will have a nice mini kit!  (It just so happens that it also coordinates with my Home For Christmas Collection.)  Subscribe today!
Here's a preview of what you will get at then end of the 12 days on the 25th...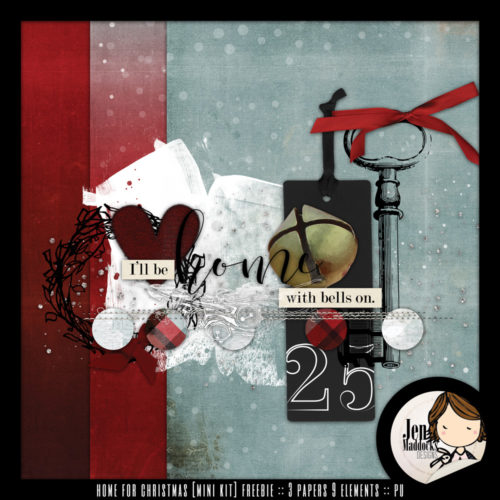 Save
Save
Save
Save
Save
Save
Save