My new release for this week is a Valentine inspired kit full of great reds, pinks and golds!  It's just perfect for scrapping about your loved one, or art journal pages and anything in between!
You will notice a slight increase in my prices on some of my products.  I have not raised my prices in over 2 1/2 years.  I felt with all the effort I put into these works of art it was time.  The kits will have the biggest price increase but I will also be putting a little bit more into them as far as number of papers and elements.  You will also notice that I am going to give a bigger discount on bundles...40%!!
The individual pieces of this kit will be on sale at 20% off until February 15th.  Enjoy!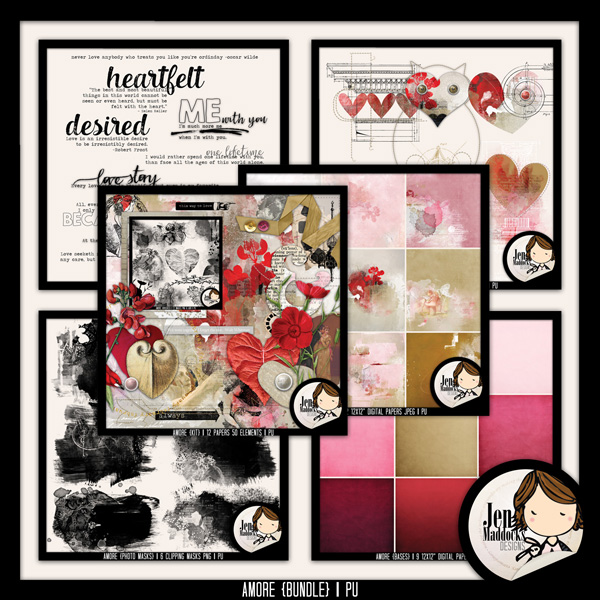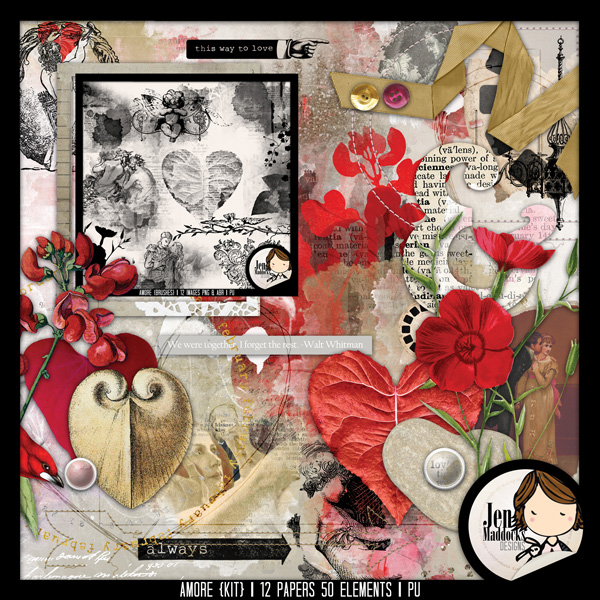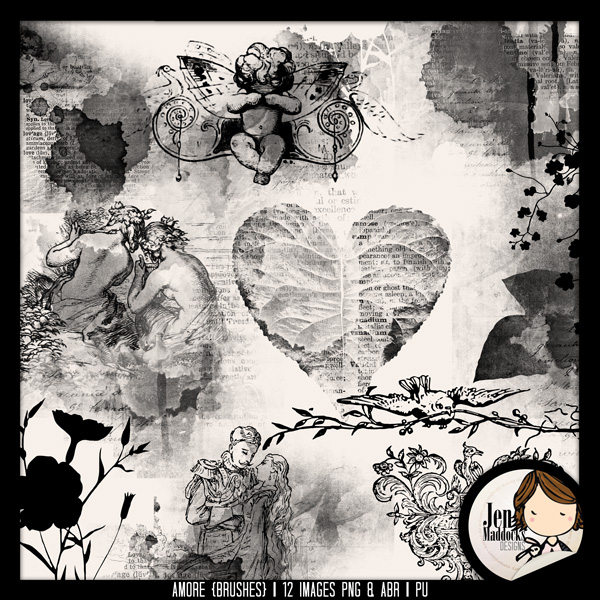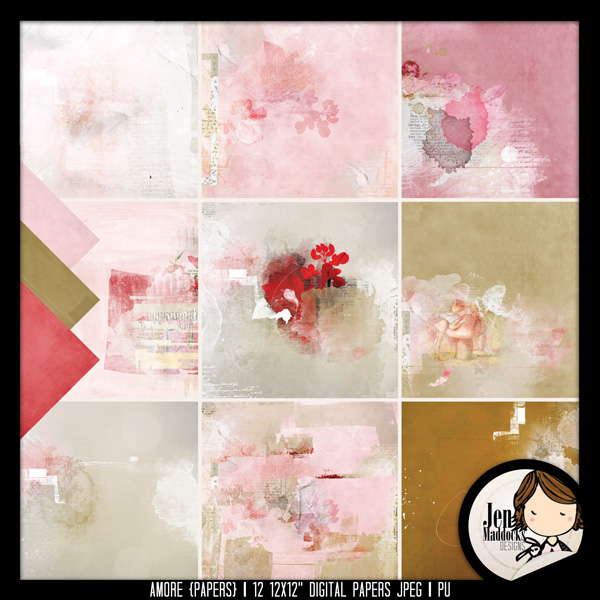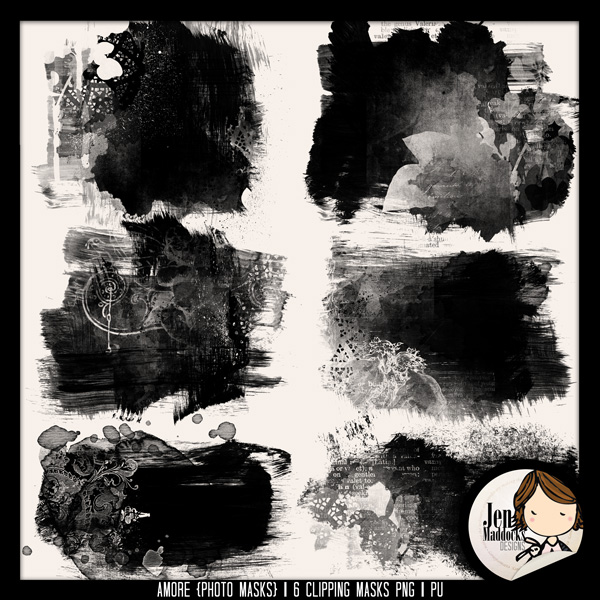 My CT made some FABULOUS layouts for this bundle and here are just some of them for you to enjoy...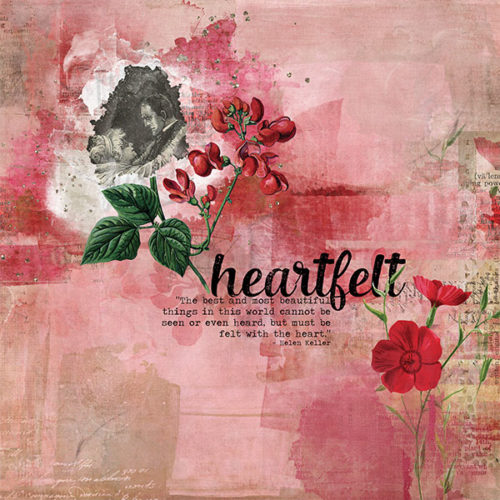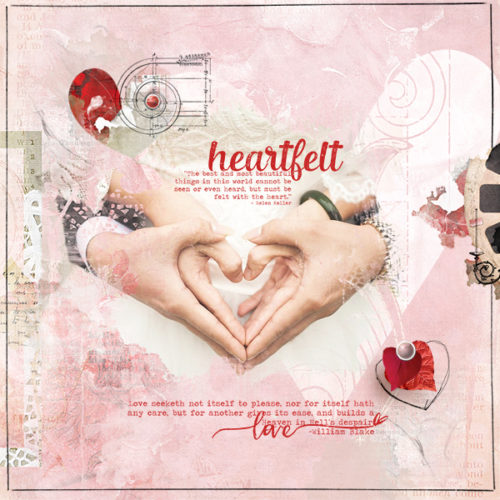 Have a fantabulous week!!!
-Jen