When the late fall winds roll in and blow all the leaves off the trees the branches are laid bare. There's nowhere to hide. All is exposed and empty. Bare branches are the only thing left. Solitary and alone they stand naked everything exposed in all their beautiful glory.
Bricolage is a monthly offering of art journal materials designed to coordinate with the Bricolage Society Challenge that you can find in The Studio forum. A combination of mixed media art, grunge, vintage images, and other artsy bits rounds out this collection for a wonderful art journal and bricolage experience.
You can find this new collection in my shop and on sale for 30% off until November 15, 2022!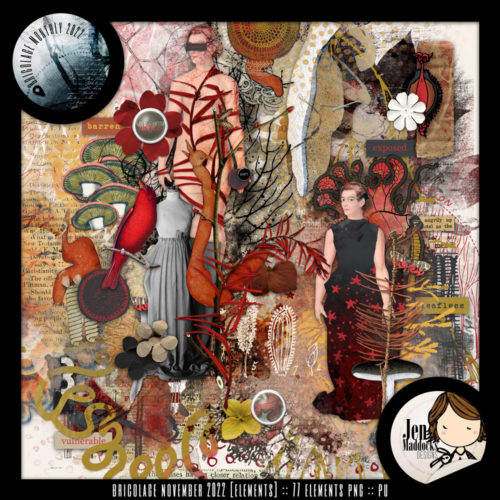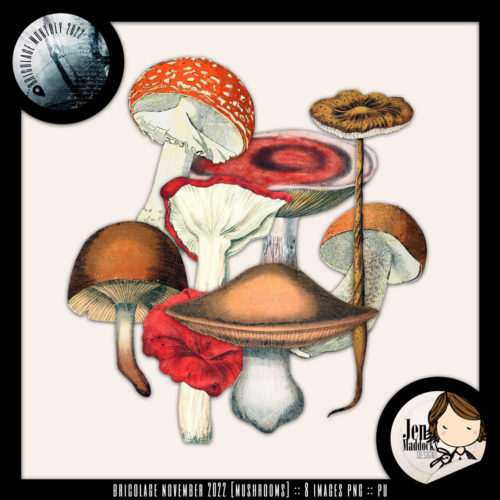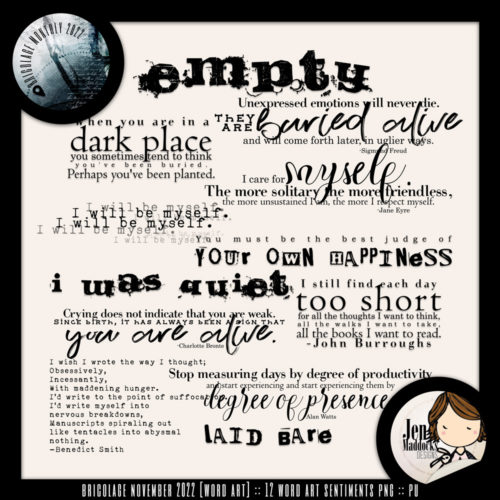 All these products have been conveniently put into a bundle and it's on sale for 40% off!
And here's just a few examples of what my talented Creative Team did with this collection…
I hope your weekend is fabulous!
-Jen