Bricolage Monthly is a monthly offering of art journal materials designed to coordinate with the Bricolage Society Challenge that you can find in The Studio forum. A combination of mixed media art, grunge, vintage images, and other artsy bits rounds out this collection for a wonderful art journal and bricolage experience. The July 2021 collection was inspired by this poem from Mary Oliver:
Sleeping In The Forest
I thought the earth remembered me,
she took me back so tenderly,
arranging her dark skirts, her pockets
full of lichens and seeds.
I slept as never before, a stone on the river bed,
nothing between me and the white fire of the stars
but my thoughts, and they floated light as moths
among the branches of the perfect trees.
All night I heard the small kingdoms
breathing around me, the insects,
and the birds who do their work in the darkness.
All night I rose and fell, as if in water,
grappling with a luminous doom. By morning
I had vanished at least a dozen times
into something better.
This collection is on sale for 30% off til July 16, 2021.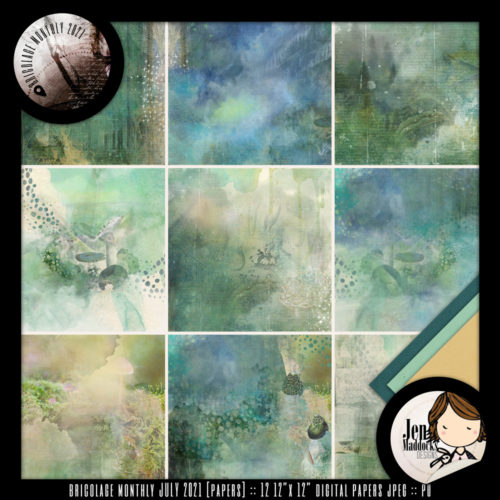 All these products have been put together in a convenient bundle and priced at 40% off! 
Here's just a few examples of what my talented Creative Team did with this collection…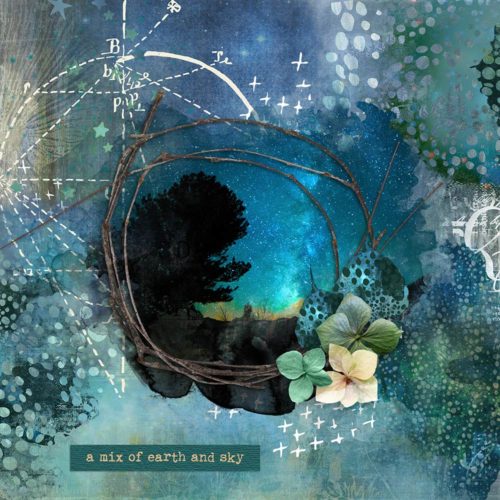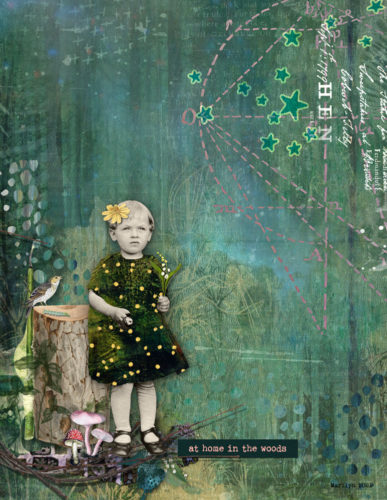 I hope your weekend is fantastic! 
-Jen