Are you a part of the Bricolage Challenge that I host? Well we are on our THIRD year of this challenge series! I love this challenge series and I though I would add a little something to it by creating a monthly collection of products to coordinate with each month's challenge! I'm so very excited to introduce January's collection to you!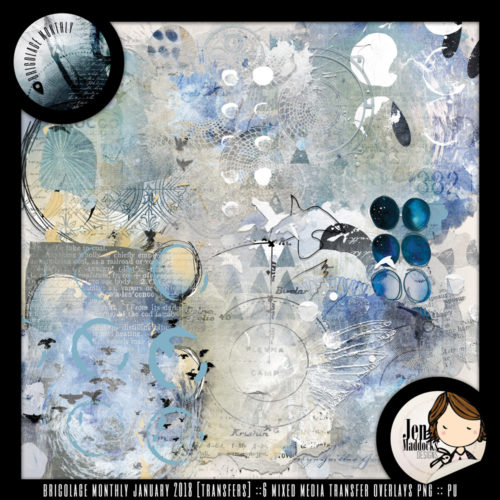 And for your convenience the entire collection is together in one bundle and priced at 40% off!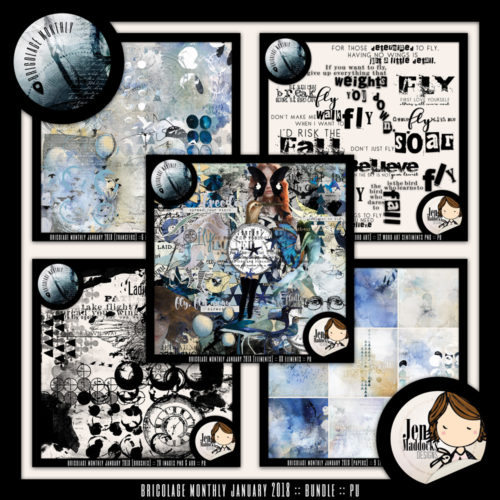 Here is what I did with this collection...
And here are some fabulous Creative Team inspirations for you...
From Flor...
From Kelly...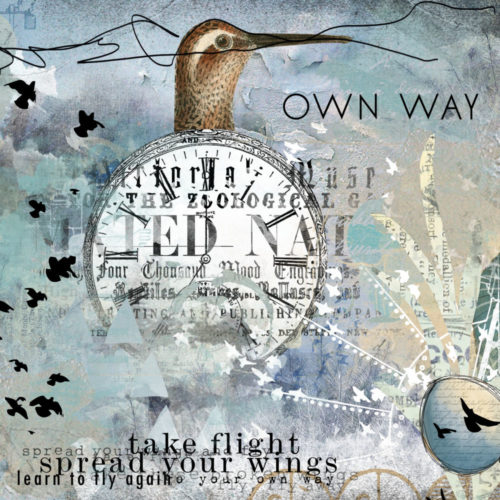 From Ann...
From Gina...
From Diane...
From Ange...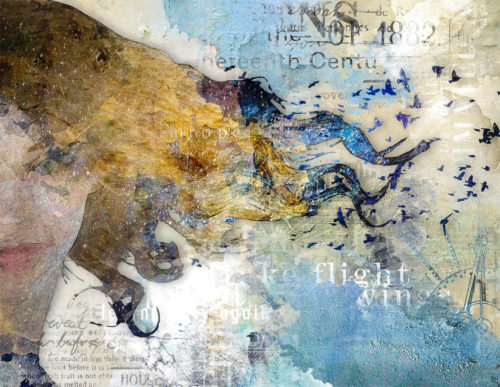 Yearly Subscription Special Offer!
Bricolage Monthly is a monthly offering of art journal materials designed to coordinate with the Bricolage Society Challenge that you can find in The Studio Forum.
This is the entire 2018 collection. Each month new material will be added that will coordinate with the Challenge Series in the Forum; materials like elements, papers, brushes, transfers, word art and many more perfect for your Bricolage journey!
Subscription members get each month automatically added to their account. Convenient. Creative.
For more information about Bricolage please check the forum, my blog or contact me directly.
JANUARY ONLY - save 10% Off the yearly subscription
*contact customer service for refunds on monthly purchases after a yearly subscription is purchased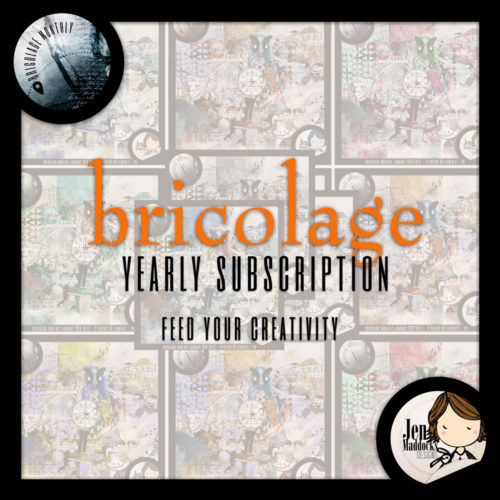 Bricolage Challenge :: January 2018
If you haven't already, please stop on by the challenge series in the forum! January is a great starting point! I would love to see you there! You get another great freebie and we have a fantastic time there!
Join me!!!!
I hope your week is wonderful!
-Jen