Bricolage Monthly is a monthly offering of art journal materials designed to coordinate with the Bricolage Society Challenge that you can find in The Studio forum. A combination of mixed media art, grunge, vintage images, and other artsy bits rounds out this collection for a wonderful art journal and bricolage experience. The December 2021 collection was inspired by the poem "Where Does the Dance Begin, Where Does it End?" by Mary Oliver. Here's and excerpt:
When the Sufi poet whirled, was he looking
outward, to the mountains so solidly there
in a white-capped ring, or was he looking
to the center of everything: the seed, the egg, the idea
that was also there,
beautiful as a thumb
curved and touching the finger, tenderly,
little love-ring,
as he whirled,
oh jug of breath,
in the garden of dust?
You can find this collection in my shop and on sale until December 15, 2021.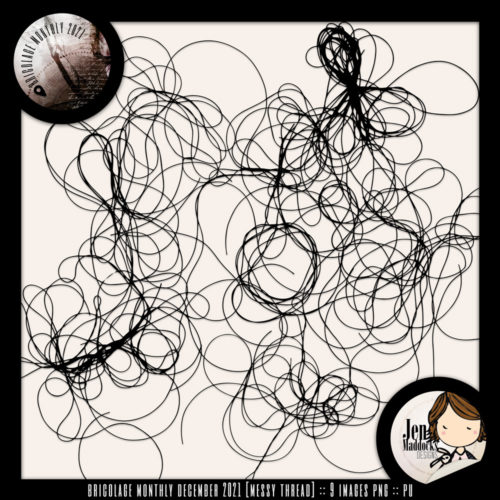 All these products are also conveniently grouped together in a bundle on sale for 40% off!
Here are just a few amazing examples of what my Creative Team did with this collection.
I hope your week is fantastic!
-Jen