Yesterday I made banana bread and it came out of the oven just before the kids came home.  I opened the front door to let them in and they smelled it immediately!  It was still hot from the oven when we all had some.  Oh so yummy!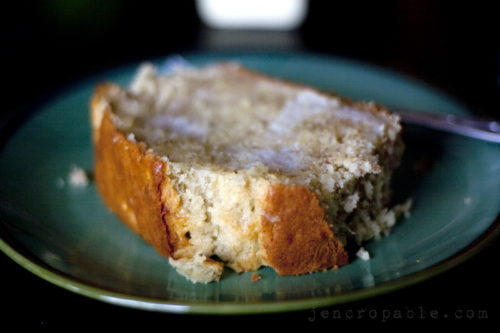 And this was the happy face of Ava eating said banana bread.
I am sick with the flu so not much is getting done 'round here.  I hope this doesn't last long.  I can't stand laying on the couch doing nothing.  But my mind won't work well enough for me to be creative.  TV is boring and I'm not sure I can sleep anymore.  Ugh!  I did create a layout just before I got sick that I wanted to post.  I just love getting good shots of Ava.  She has gone thru this phase of not wanting to smile or pose for the camera.  But I think she may be coming out of it...fingers crossed.
DDE Shabby Shack Mega Kit
DDE Jubilant Mega Kit Essential
DDE Garden Party Kit Essential
Journaling Brushes-n-Stamps Katie Pertiet
wings, grunge frame, memo card JMDesigns
Have a great weekend!