A few weekends ago we took a trip up north above the city to Anderson Farms.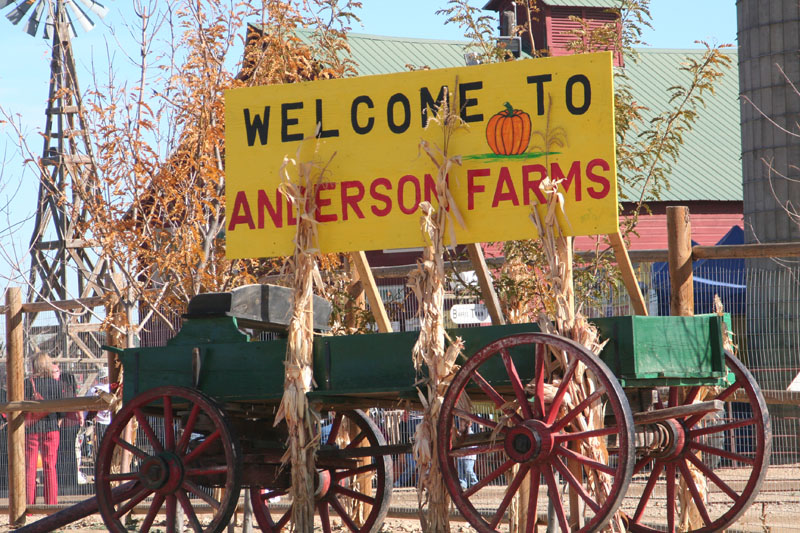 I didn't write a post about this because it was the weekend my Tamron lens died.  And I was so upset.  And Corey was reminding me that this family event was not about me taking pictures but us being together as a family...but I really was making it about taking photos cause I was so mad about my camera.  Thank goodness Corey brought along the trusty Kodak point-and-shoot...or we would really have hardly any photos...or any decent ones.
Now that I've had some time to relax about my lens...and we've resolved it...I'm getting a new one...and now that I've had a chance to take a look at the photos...and there are some great ones...I do want to write about our trip.
I've always wanted to go to this place.  They have one of the best corn mazes in the state.  They also have animals, games, bounce houses, pony rides, a pumpkin patch, playground, food and of course the infamous corn maze!  We did not tell the girls where we were going...just that we were going somewhere "special".  This was so much fun because they got right into how we were playing it and they were excited about not knowing!  And at this...I was kind of surprised.  I figured they'd be bugging us the whole time to tell them where we were going but they did not!  When you drive north of Denver it does become farm country and so when we got almost there Ava asked if we were going to a farm.  She's so clever.
The farm turned out to be everything we hoped it would be.  The girls loved the animals.  They got to go on pony rides.  They hay bale maze was a hit.  Lunch was a little pricey and they kids didn't have a ton of things to pick from so next time I think we would bring our own.  But the best part of course was the corn maze!!!  We got lost a couple of times.  Ava...our navigational guru of the family...was able to sucessfully get us out of there.  There are two observation bridges that you can climb up on and get above the corn to see where you are in relation to the entrance of the maze.  That did help.  We did have a great time and it was definetly worth the drive up there...about a hour drive.  Ava said, "Can we come here every year and make it a family tradition?"  Um...y e a h!!!