Our House is a Studio Collection focused on cozy textiles, natural woods, neutrals & whites and greenery. There are different principles of color theory in Our House that we will be discussing all November long. I chose Complementary Colors in my part of this collection. Complementary Colors are any two colors which are directly opposite each other. The colors from the palette that I chose were blue and brown. This collection is all new in my shop and on sale at 30% off!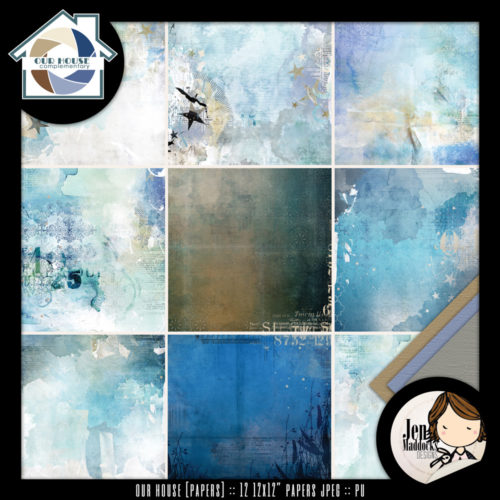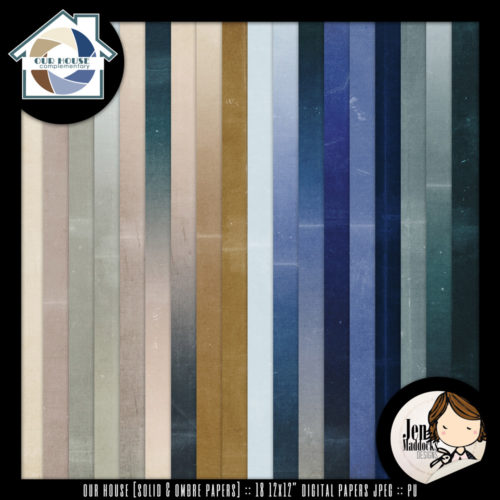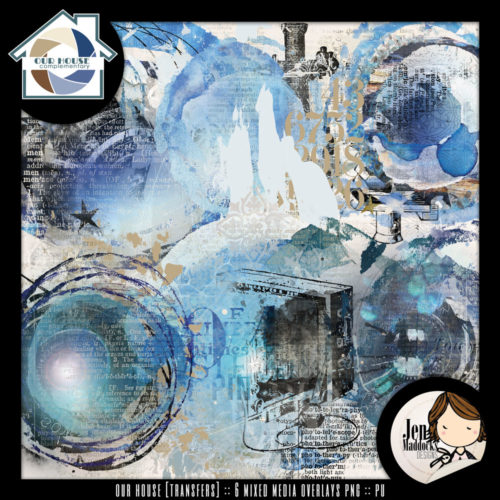 And for your convenience the entire collection is together in the Bundle and is 40% off!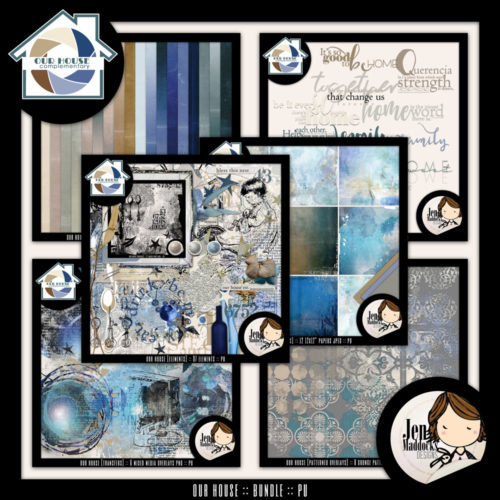 Here's some Creative Team inspiration for this Collection...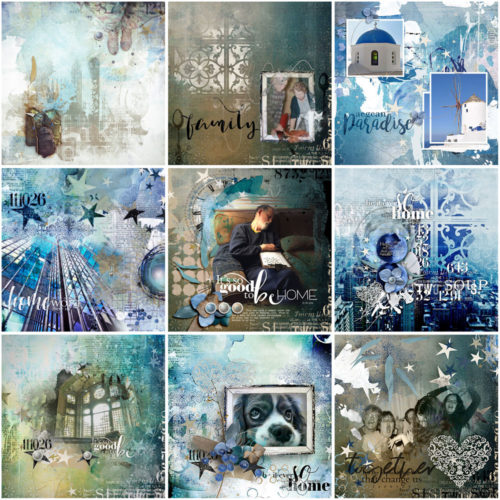 October Eves was the Studio Anthology for October. If you didn't get a chance to pick it up, it is now in my shop!
October Eves is a panorama of autumn in all her delightful bounty, from pumpkins & falling leaves to a tiny tingle down the spine on the eve of Halloween. You'll find fall foliage, earthy mushrooms, bare branches & pumpkins galore, all rendered in hand-crafted mixed-media style.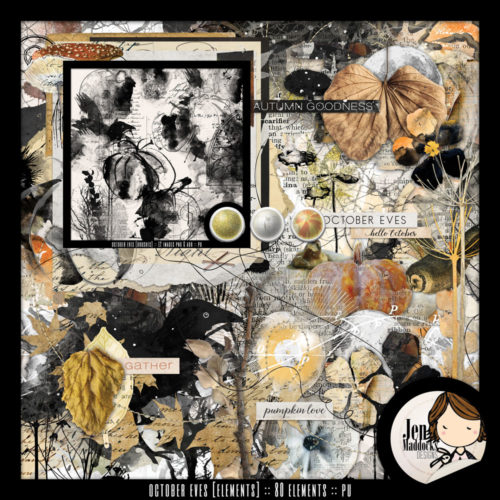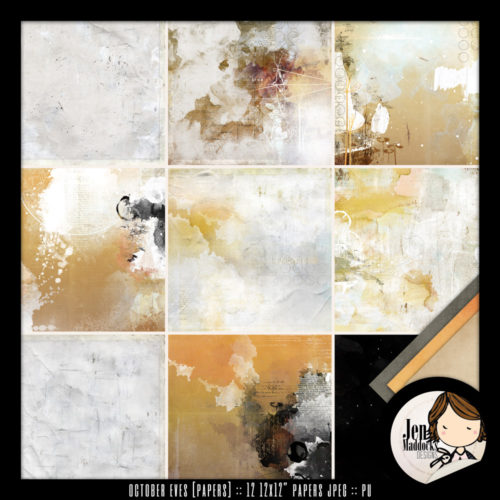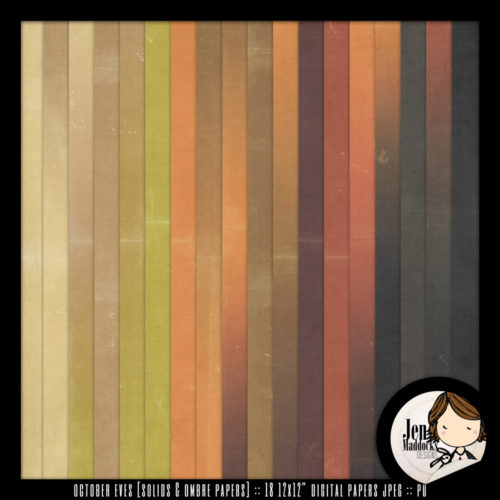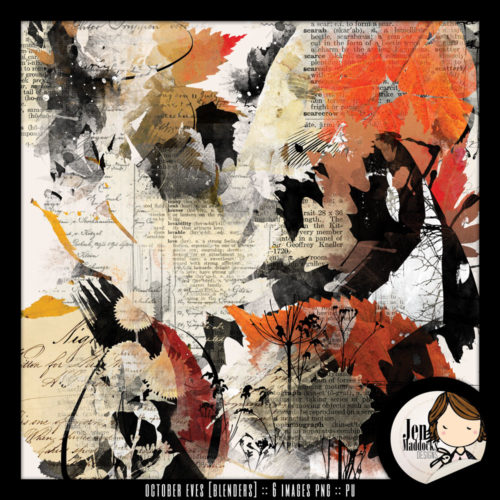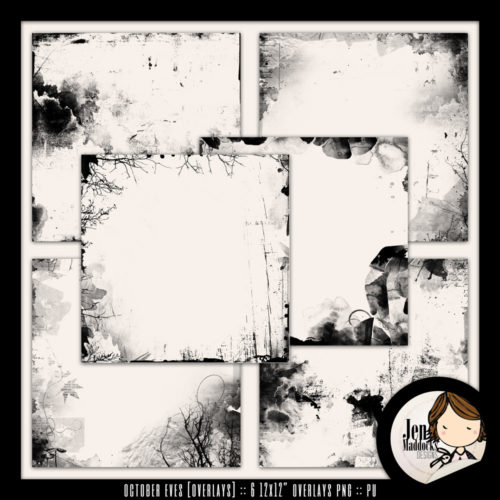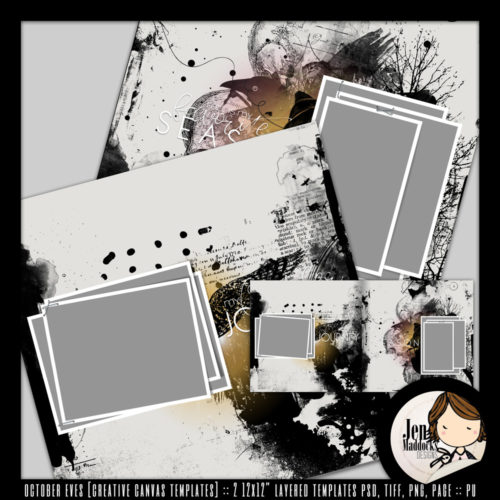 And you can find all these wonderful products all together in the Bundle.
Other recent new releases in my shop...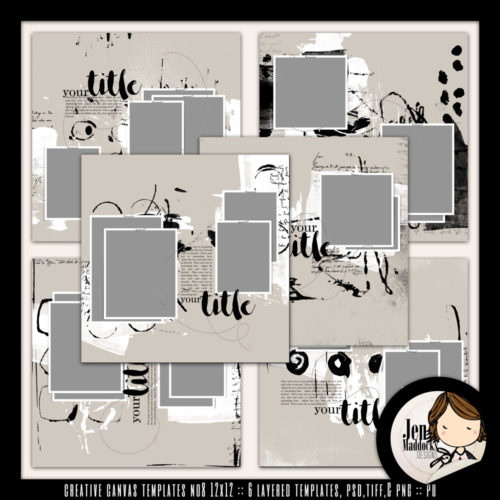 I hope your day is fabulous!
-Jen